It Takes a Village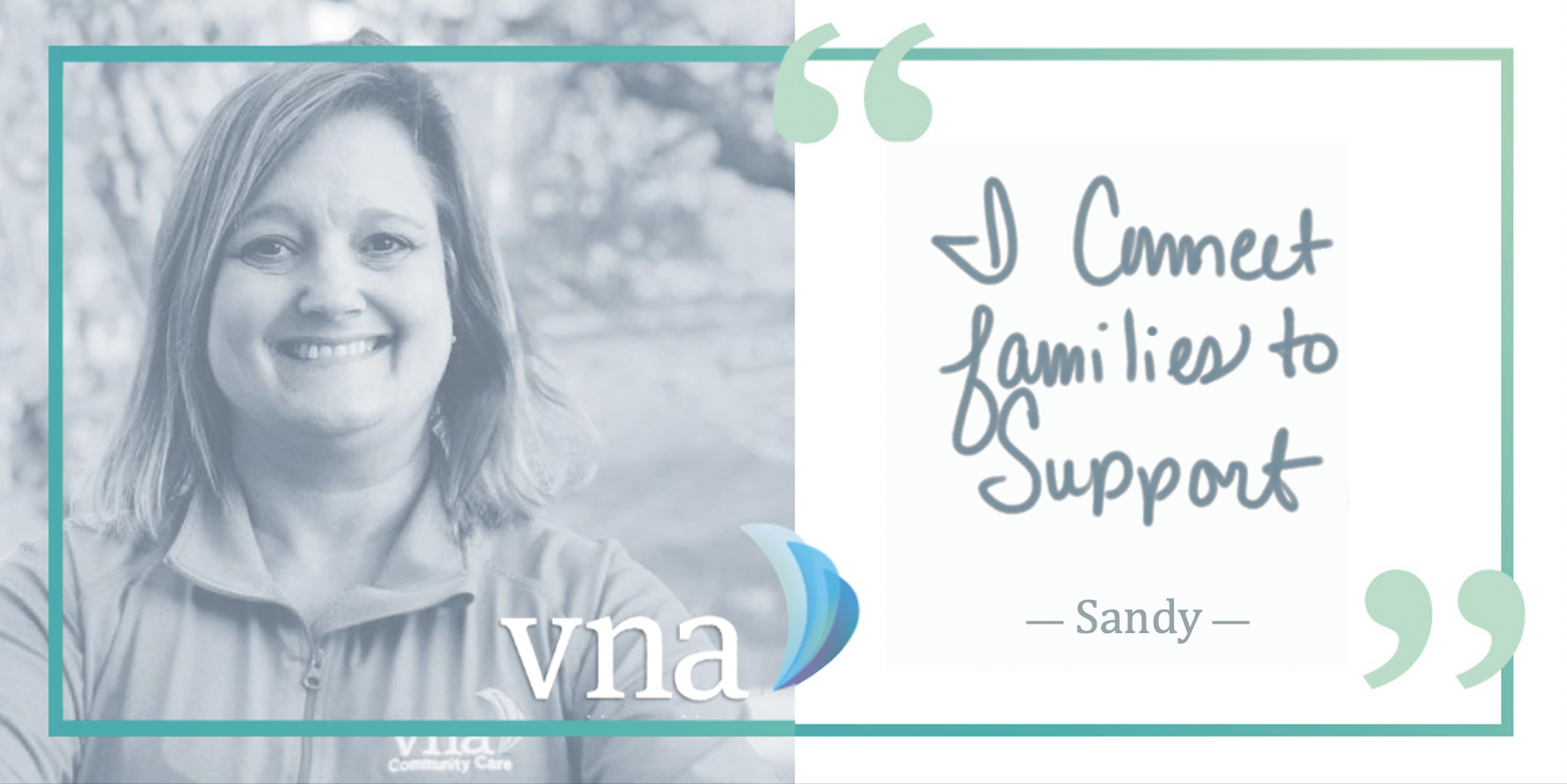 With over 25 years of public health nursing experience, Sandy Kirchhoff understands the phrase "it takes a village." As the Family Services clinical manager, she oversees VNA's early childhood home visitation programs. The programs help families who live in high-risk situations, improving the overall health and wellbeing of pregnant mothers, infants and young children. As the children grow and develop, the programs help promote physically and emotionally safe living environments that prevent accidental injury.
The team's home visitors work collaboratively with medical providers or other community agency personnel by communicating issues or abnormal assessment findings. Together, they coordinate services to meet the needs of the client without duplication.
Sandy is proud to see families become better parents, grow healthier relationships and find strong support systems. Still, there are some barriers for these families. They may lack access to much-needed resources, like transportation.
While Sandy's team can't address everything, they can reach out to other agencies for support. In turn, her team has personal connections with many healthcare providers and community agencies that often refer their clients to VNA's Parenting Support programs.
"When I'm out promoting our Parenting Support programs and talking to professionals or community members, I find that they've heard of us," Sandy said. "Agencies that I haven't even been directly involved with know about the high-quality services we provide. The collaboration around protecting young children and youth in our community is so great."
Ultimately, everyone is working toward the same, interconnected goal: improving the health and wellbeing of vulnerable families. Sandy's glad to have partners who approach the same issue from multiple angles, from food pantries to mental health services.
"We wouldn't be as strong if we didn't have such trusting relationships with colleagues in the child advocacy arena."
If you would like to learn more about what it's like to work at VNA and see our current openings, check out our careers page.
Share this story: