Establishing a healthy future with VNA's Parenting Support services
Visiting Nurse Association's (VNA's) Parenting Support services offer four voluntary home visitation programs for mothers and children. This is Nancy's story.
Creating a network of support
Nancy enrolled in the Love & Learn program when she was 21 years old and pregnant with her first child. The program offers free home visitations by VNA and the Nebraska Early Childhood Collaborative for pregnant and parenting teens and young adults living in Douglas and Sarpy counties. She was unemployed, had a health condition and a history of mental health challenges. Her relationship with the baby's father included frequent conflict. Nancy lived with her grandma but needed a long-term solution to her unstable housing.
Nancy's nurse home visitor provided education about fetal development and physical and psychological changes in pregnancy. The nurse also emphasized the importance of keeping her prenatal and medical appointments and explained the labor and birth process. Nancy's depression screening was normal, but the nurse offered additional resources due to her mental health history. Her parent coach connected her to community resources and taught her about healthy relationships. 
Nancy gave birth to a healthy, full-term baby girl. The Growing Great Kids™ parenting curriculum used by both the nurse home visitors and parent coach taught the importance of promoting child development and positive parent-child interaction.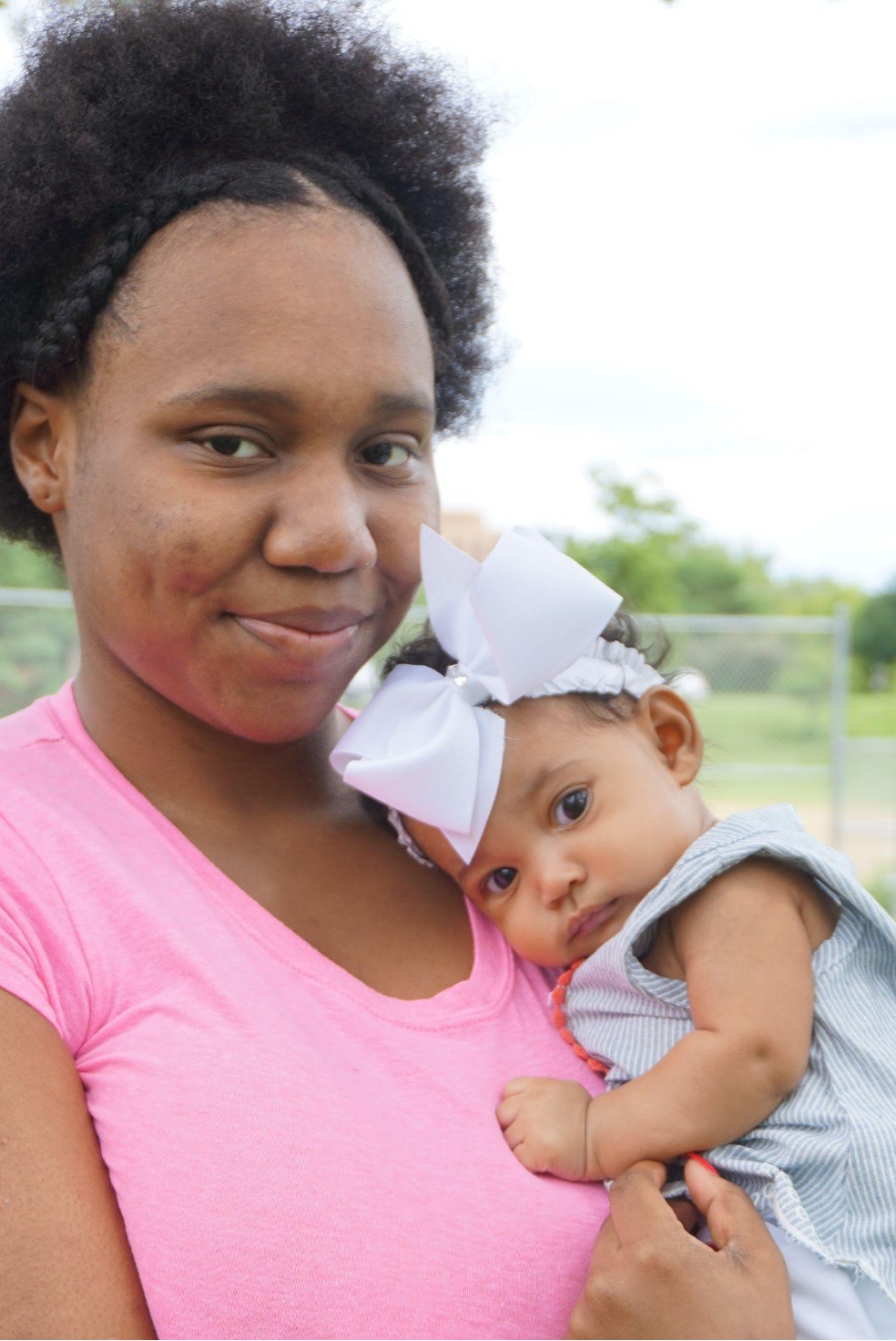 Working through challenges to establish success
Shortly after the birth of her daughter, Nancy became homeless. So, her parent coach worked with her to find supportive housing at Jacob's Place. Then, Nancy found a job at a daycare where she could take her baby to work. Nancy became engaged in learning about parenting with a special interest in early reading and literacy.
"Although Nancy faced a significant chronic medical condition, she has been focused on her goals of having a healthy baby, parenting, learning to budget, locating housing and finding a job," said Nancy's nurse. "When I asked her how being a mom was going, she replied, 'Best thing ever. I love it!'"
VNA's Parenting Support Services
Share this story: