Meet Our Team: Thomas Kmezich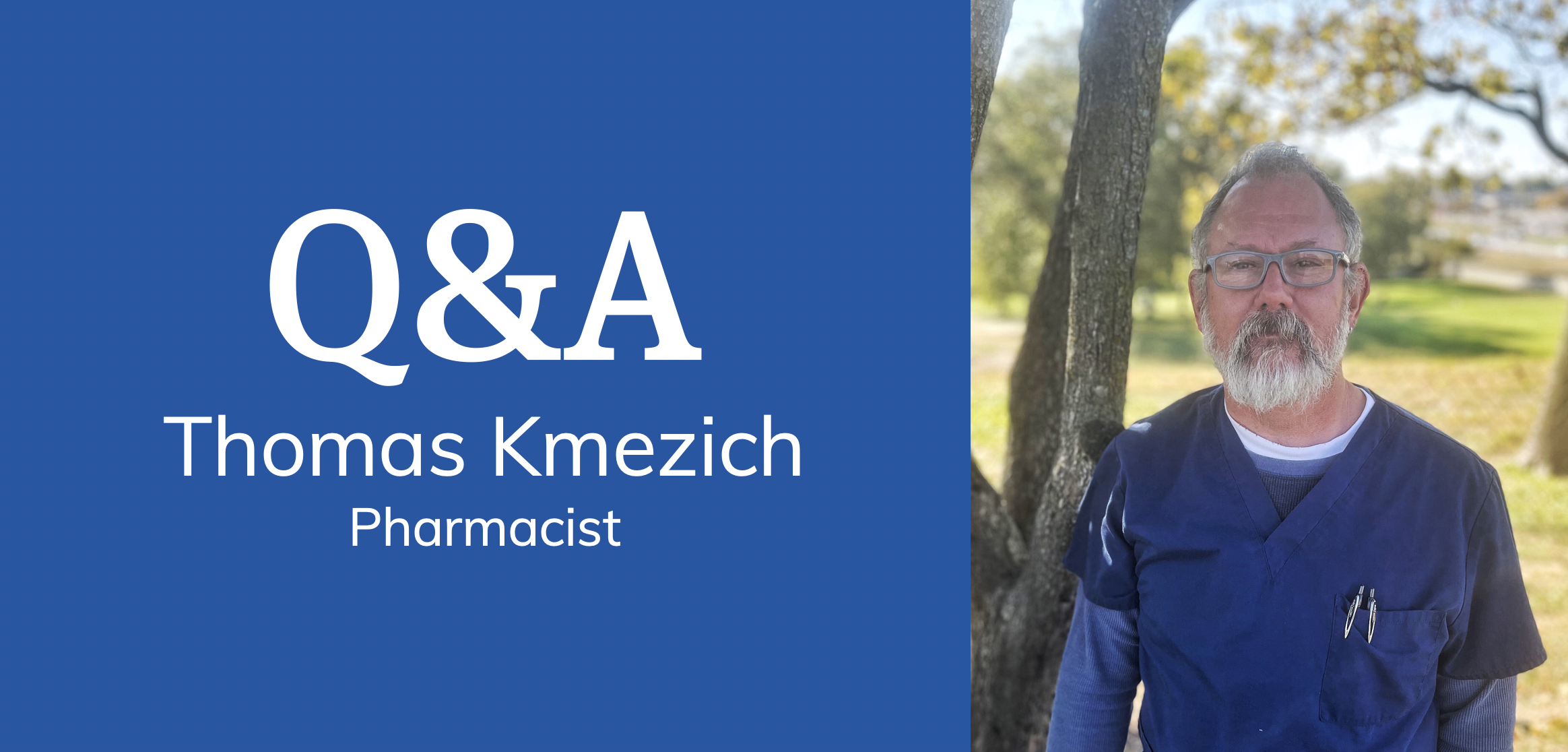 Why did you choose your career field?
I originally entered college in chemistry, but at that time, it seemed to me that opportunities were limited. So, I decided to add pharmacy to complement my completed chemistry base, and I also obtained a degree in biology. I enjoyed the academic challenges and the eventual outlook to help people with safe and effective use of medications. I have enjoyed pharmacy for the entire 36 years I've been practicing.
What do you think is the most unique part about VNA's Infusion Pharmacy?
Having been part of major hospital organizations in Milwaukee, I've experienced many different practices within the realm of pharmacy. Home infusion and hospice are among the most difficult pharmacy practices I've experienced because there are many moving parts to ensuring the client has safe and effective infused medications within the home.
Admission to our services requires clinical review and client demographics, which is a multi-faceted process. VNA has a unique position within the Nebraska/Iowa area to provide excellent care since our focus is directly on the people in our community. Large home infusion corporate pharmacies have client volumes that may limit their direct focus. Being an independent pharmacy, our ability to know each client and their individual needs allows us to help them through the most vulnerable time in their lives — which makes working for VNA extremely rewarding.
Are there any stories from your work that you'd like to share?
There are so many stories to tell, but the most significant ones revolve around our hospice services. VNA Infusion Pharmacy ensures that a hospice client passes through the most difficult time in their life with comfort and compassion. In my opinion, this proves our focus is exactly where it needs to be.
What's the most rewarding part about your job at VNA?
As noted previously, our ability to know each client, understand their individual needs and them through the most vulnerable time in their life makes the job at VNA very rewarding. It's also a pleasure to work with excellent pharmacists, technicians, physicians, nurses and pharmacy leadership at VNA.
Learn more about what it's like to work at VNA on our careers page!
Share this story: