Making it Click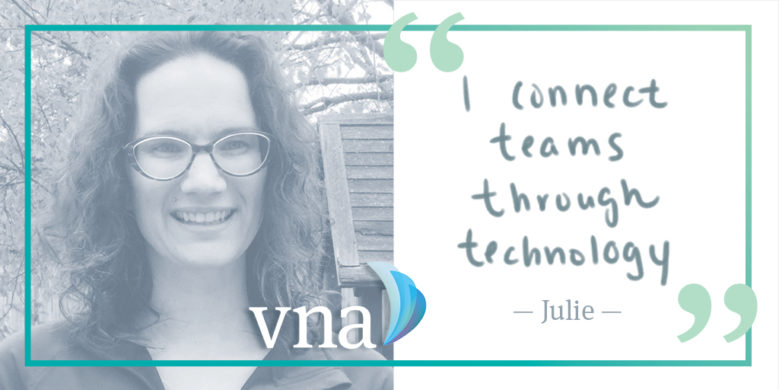 Julie Twohig isn't your typical IT person. Initially, she planned to be an educator, but was unsure if she was ready to work with children. She tried out a nursing assistant course and quickly fell in love with geriatric care. She joined the VNA hospice care team, but after four years, she tore her rotator cuff and needed shoulder surgery. This limited her ability to care for patients, but VNA was determined to keep her on board.
Julie's supervisor saw her natural teaching ability as she trained new employees and encouraged her to join the IT department. Beyond restarting a computer, Julie didn't have much experience, but her clean slate allowed her to excel in the role. She knew how to explain things to other staff because she had been in their shoes. Now, she's gained more technological knowledge and confidence.
"The trust they gave me to try out a new job meant a lot," Julie said. "At first, I just had my hospice family. Now, I know everyone and have the whole VNA as my family."
With increased social distancing, Julie's work is more important than ever. She loves helping staff take advantage of existing technology to modify their work and continue communicating with patients in safe, flexible ways.
If you would like to learn more about what it's like to work at VNA and see our current openings, check out our careers page.
Share this story: