Linking Death to Life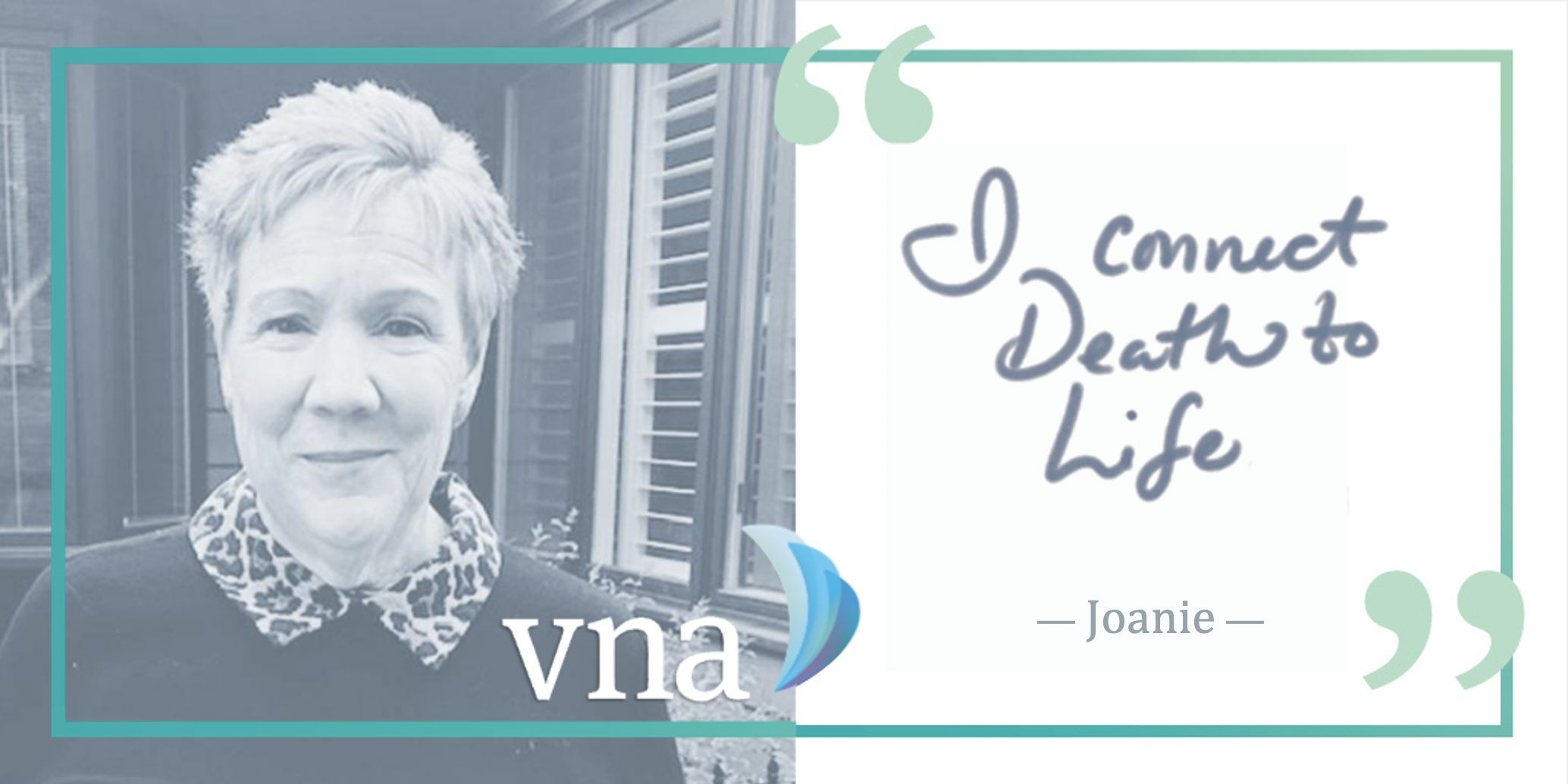 Early on in her life, Joanie Kush tried out a variety of healthcare roles. While finishing her education, she took a class on death and dying, and it set the course for her career and life-long passion: hospice care.
That passion was further ingrained after meeting Cicely Saunders, the founder of the modern hospice movement, at a teaching seminar in England. Saunders's philosophy on death has been foundational in Joanie's work, and she can easily recite a Saunders quote that guides everything she does: "You matter because you are you, and you matter to the end of your life. We will do all we can to not only help you die peacefully, but also to live until you die."
As the vice president of hospice, palliative care and pharmacy, Joanie views her job as an honor, and she instills that pride in her care providers. During a very private time in someone's limited life, it's a privilege to be a guide to patients and their families. She makes sure everyone is as comfortable as possible so they can spend their final moments exactly as they want. From a phone call with Stevie Wonder to becoming a U.S. citizen, her team tries to honor patients' living up until the end.
One of Joanie's most rewarding accomplishments was the opening of Hospice House for terminally ill patients in 1998. She was on the committee that researched other hospice facilities in surrounding states for inspiration. It was a unique model to partner with other healthcare leaders in bringing invaluable, end-of-life care to the community. Now, after several decades in operation, they've served over 6,500 people and their loved ones.
As Joanie reflects on her 45 years with VNA, she feels incredibly proud of her time with the organization. "I never once wanted to leave," she said. "Everything is new and exciting every day, but above all, we make a difference."
If you would like to learn more about what it's like to work at VNA and see our current openings, check out our careers page.
Share this story: