Connecting with Care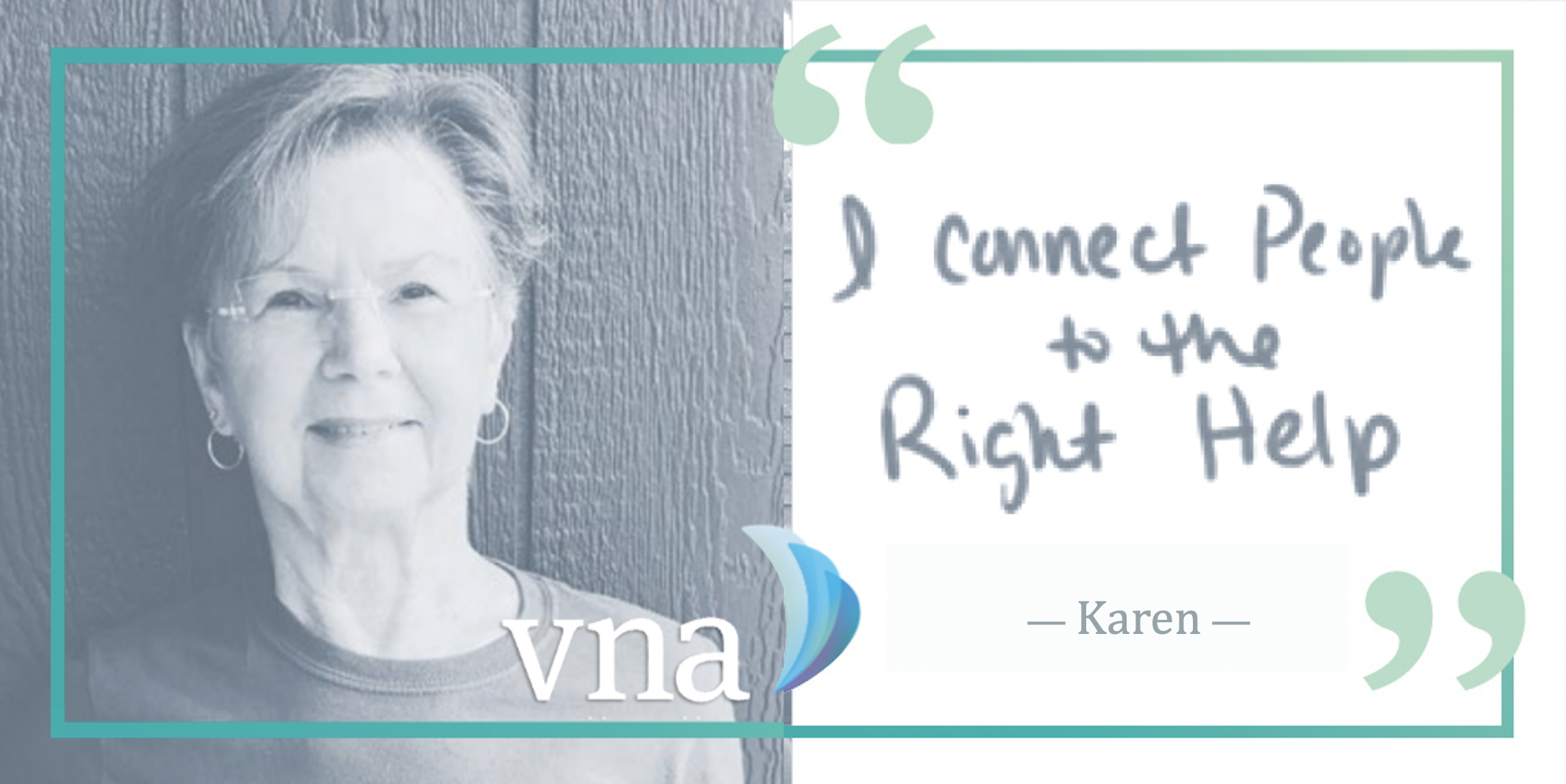 If you walked into an Omaha skilled nursing facility, odds are the staff would know Karen Wineinger. As a clinical liaison, she's an important bridge between patients at these facilities and the home help they need.
Over her decades of experience, Karen has developed a knack for opening conversations and setting people at ease. She's careful, considerate and attuned to patient needs, even if they don't know what those needs are.
"Some women open up if you ask about their families, some men open up if you ask how they've made a living," Karen said. "It softens things and creates a chance to ask other questions about their anxieties and safety concerns."
When Karen visits these facilities, she'll enter the room to introduce herself and leave for a few minutes to let patients gather their thoughts. She wants them to know that she respects their space and privacy. It creates mutual trust.
The facilities' medical staff have also developed trust with Karen. After seeing patients and gathering an understanding of their situation, Karen will compare her findings to the physician's order and consult staff to find the best way VNA can help.
At 78, Karen has had the opportunity to meet everyone from front desk staff and cleaning crews to holocaust survivors and Vietnam vets. She loves hearing all their stories.
"I've really met the most wonderful people, and I'm going to keep doing this as long as I can."
If you would like to learn more about what it's like to work at VNA and see our current openings, check out our careers page.
Share this story: