An Unmistakable 90-Year Legacy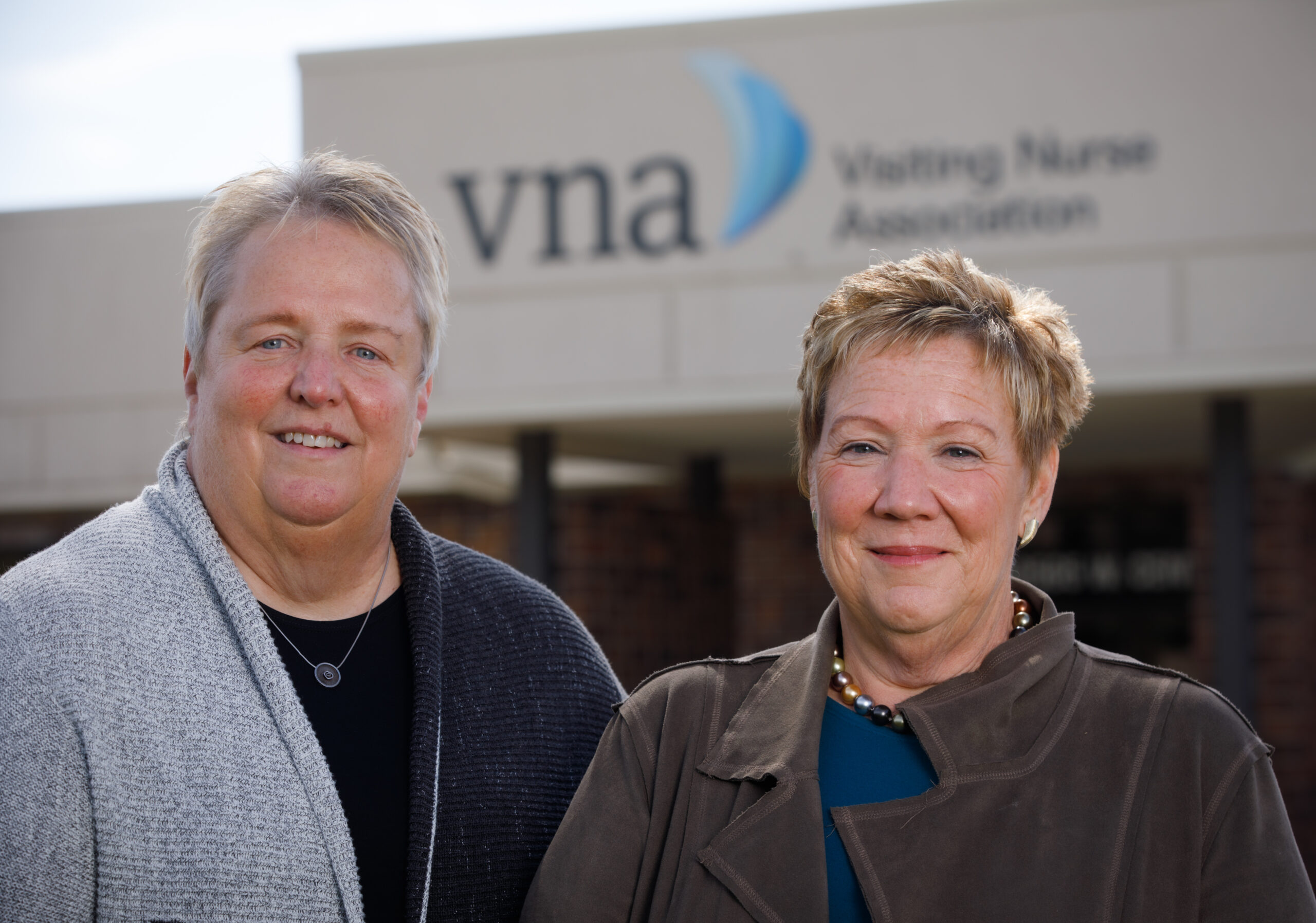 After 90 years of combined service, two outstanding VNA employees are leaving an unmistakable legacy that has impacted lives across the community. Bridget Young, Chief Operating Officer and Joanie Kush, Vice President of Hospice & Palliative Care and VNA Pharmacy Services will retire from VNA on Friday, October 30, each having dedicated 45 years of service.
"Most people have a career, but Bridget and Joanie have left a legacy at VNA," said Jamie Summerfelt, VNA President and CEO. "Once in a lifetime, an organization is lucky enough to benefit from an exceptional employee, but we've been blessed with two exceptional individuals who have helped VNA grow and flourish over the years. VNA is celebrating two of the very best who have positively impacted our culture, established collaborative relationships and insisted on the highest standards during their time at VNA."
Bridget was instrumental in helping VNA achieve Joint Commission accreditation; the same body that accredits major hospitals and medical centers. Thanks to her knowledge and foresight, VNA was well-prepared to function flawlessly during the COVID-19 pandemic. Bridget implemented emergency protocols, lead the organization in securing personal protective equipment (PPE), utilization of HIPAA compliant remote health technology, and focused training toward keeping staff and patients safe.
Joanie was key in developing best practices for hospice care and educating the nurses at both VNA and across the country. She was instrumental in the formation of Hospice House, The Josie Harper Residence, which is home to compassionate and comfortable end of life care. Joanie will be fondly remembered for the positive impact she had on thousands of lives in Omaha as a hospice leader and expert.
In recognition of Bridget and Joanie's dedication to VNA and their impact on our community, an endowment fund has been established in their names. For more information and to donate, go to www.vnatoday.org/endowment.
Cards and retirement wishes can be sent to:
VNA
12565 West Center Road
Suite 100
Omaha, NE 68144
Share this story: