A Compassionate Connection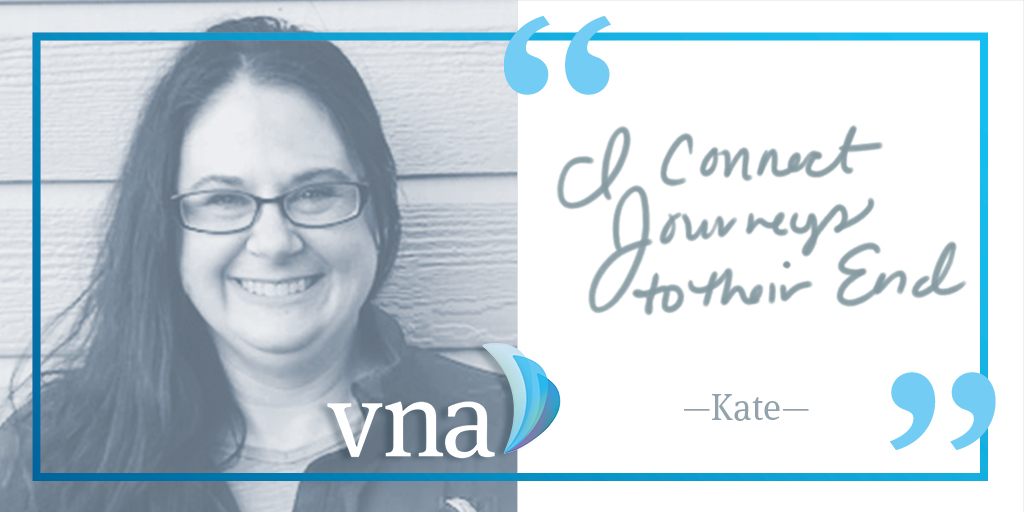 Kate Miller's friends and family think she has one of the most difficult jobs, but she doesn't see it that way. To her, it's a calling. She's honored to bring light and comfort to patients and their families as a hospice nurse.
Kate feels a special connection to her patients. In fact, she's not afraid to be there at the time they pass. It brings her joy knowing that they've accepted peace after living a rich life. It's a magical thing to witness, and she's glad to help families process it.
Occasionally, Kate has nursing students shadow her visits. Even if it's not their chosen field, she thinks these students can learn important lessons. At many points in their medical careers, they will need to be honest with someone about their condition. Hospice teaches them how to deliver that news with grace and compassion.
From the moment we're born, we start our journey toward the end. Most everyone will experience hospice care some day, and Kate is proud to share her knowledge to help people take care of their dying loved ones.
"The diversity of people I take care of is so amazing," Kate said. "It makes me feel like I cannot judge one single person on this planet, because we're all going to go through the same thing in our lives. So, what can I do with the time I'm here? Stay positive and help others."
If you would like to learn more about what it's like to work at VNA and see our current openings, check out our careers page.
Share this story: