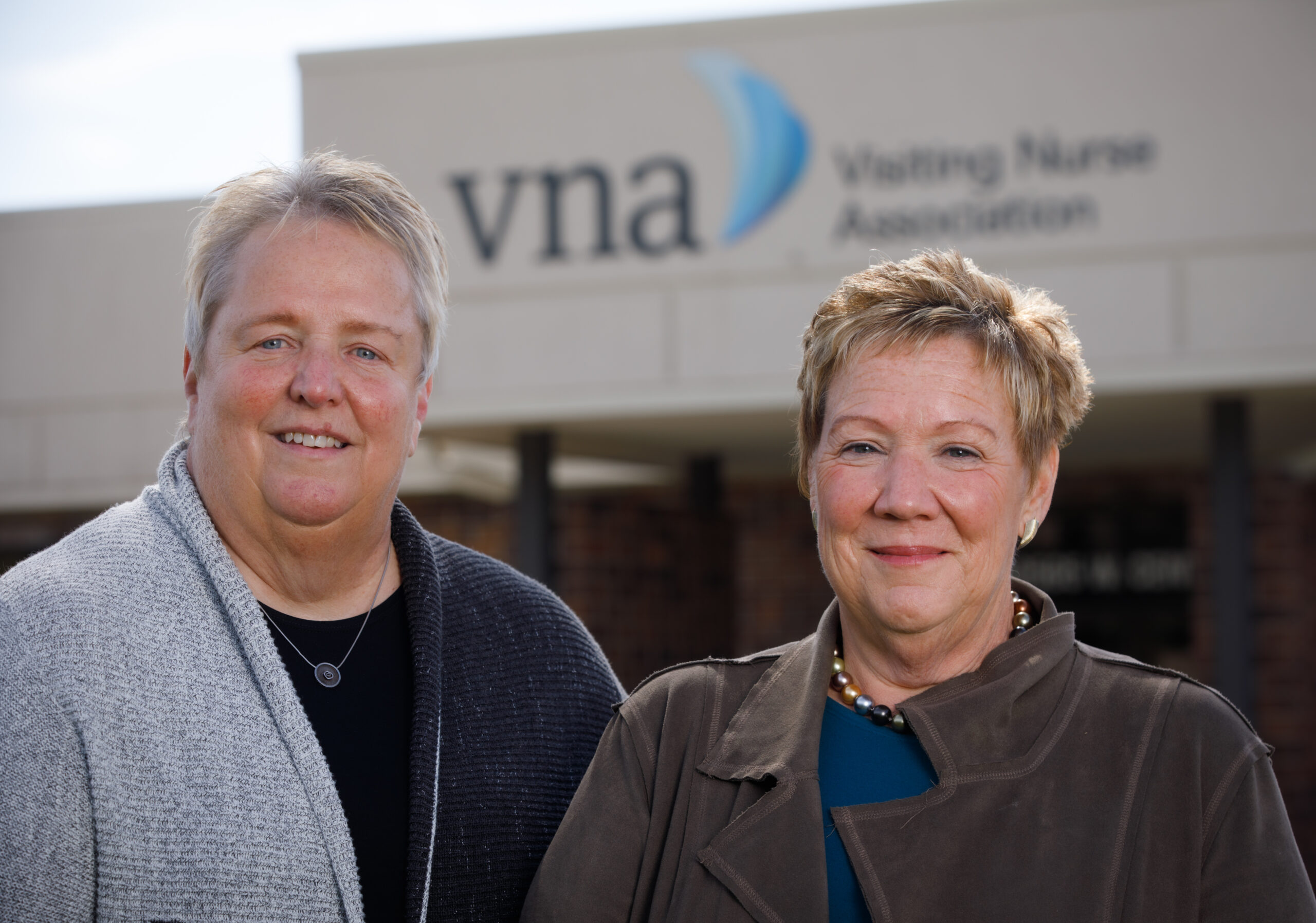 How Endowment Funds are Used
At Bridget and Joanie's request, endowment gifts will benefit:
Career Advancement for VNA staff through scholarships and professional development
Recruitment of minority professionals
Technology efficiency for clinical staff in the field
Your contribution to this endowment fund will support an annual allocation of funds based on agency need that is determined under guidance from Bridget, Joanie and their designates. Donations can be made in one payment or by a pledge designation of up to three (3) years.
How to Donate
Secure online donations are accepted at vnatoday.org/donate. Under "My Gift Will Support," select "Endowment."
Send a check payable to:
Visiting Nurse Association
C/O Endowment
12565 West Center Road, Suite 100
Omaha, NE 68144
To make a pledge designation of up to three (3) years, complete the pledge commitment form by clicking HERE. Return your form to Carole Patrick, chief philanthropy officer, via email at cpatrick@vnatoday.org or via the mailing address listed above.
To donate a gift of appreciated stock:
If the shares are currently held in an account, you will need to contact the custodian of that account and identify the specific shares you want to donate, provide them with Visiting Nurse Association's Gifting Account information and follow their procedures to complete the process.
If you are in possession of the physical stock certificates, you are able to deposit them into Visiting Nurse Association's Gift Account by completing a Stock Power form, which can be provided by the gift account's custodian.
If you are considering a Qualified Charitable Distribution Gift from your Individual Retirement Account, you must be 70 ½ or older and taking required minimum distributions from your Individual Retirement Account.
Information on the Visiting Nurses Association's Gifting Account:
Visiting Nurse Association Gifting Account
DTC Number: 0361
Account Number: 4285-9243
Account Custodian:
D.A. Davidson & Co
450 Regency Parkway
Suite 400
Omaha, NE 68114
402-898-1700
Questions about the endowment fund?
For more information, contact Carole Patrick.
Email: cpatrick@vnatoday.org