VNA's Healing Motion Physical Therapy Adds New Physical Therapist
OMAHA, Neb., Feb. 13, 2019 – Visiting Nurse Association's (VNA) outpatient physical therapy clinic, Healing Motion Physical Therapy, announced the addition of physical therapist, Kris Lausterer PT, DPT, MHS, OCS to the team.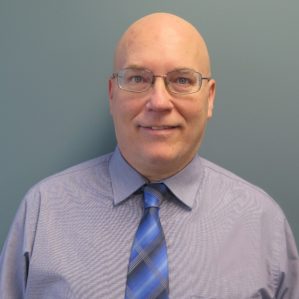 Dr. Lausterer is a board certified orthopedic physical therapist with over 26 years of clinical experience working in a variety of clinical settings. He received his Master of Physical Therapy degree from Wichita State University, a post-professional Master of Health Sciences in orthopedics from the University of Indianapolis, and his Doctor of Physical Therapy degree from Arcadia University.
Lausterer considers himself a "family-practice physical therapist" as he has the knowledge and clinical experience to work with clients of all ages and physical impairments from children to older adults. Passionate about advancing his skills as a physical therapist and promoting evidenced-based practice, Lausterer provides compassionate care for each client.
"I can already see that Healing Motion is unique in the high quality of care each therapist provides for their clients as they work one-on-one with each client," Lausterer said.
Lausterer's professional experience includes having served as the Director of Clinical Education at the UNMC Doctor of Physical Therapy program, and as the Vice-President of the Nebraska Foundation for Physical Therapy. He is certified in Tai Chi for Balance which is an exercise program developed to improve mobility and balance. He also received certification in Sportsmetrics, which is an evidence-based program designed to reduce knee injuries in younger athletes. He has provided lectures on reducing knee ACL injuries in younger athletes to UNMC Doctor of Physical Therapy students, local high school coaches, physical education teachers and athletes.
Lausterer and his wife Diane, have two children, Audrey and Nolan. His interests outside of work include spending time with his family, hiking, sports, and planning family travel adventures – his zest for travel grew from his time spent in Africa where he served as a United States Peace Corps volunteer.
Healing Motion Physical Therapy is located next to VNA Headquarters at 12565 W Center Rd #130. Find out more at www.healingmotionomaha.com or by calling 402-346-7772.
###
Share this article: